Back to Project
The Natural Capital Laboratory
Birchfield, Scottish Highlands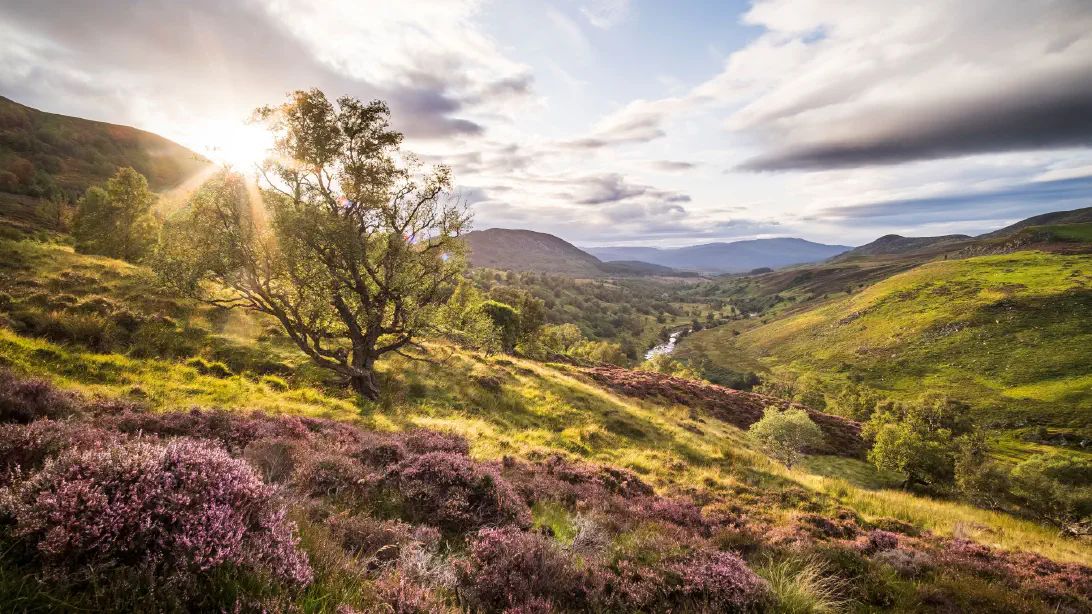 The Natural Capital Laboratory
Rewilding is a new and exciting concept. To build support for rewilding and species reintroductions, a solid base of scientific evidence is needed as well as real life demonstrations of how rewilding can work in practice.
At the same time there is also a growing demand for governments and private companies to better account for their environmental and social impacts. And an increasing interest in how new technologies such as AI, drones, and remote sensing can help in measuring and communicating such impacts.
In light of this, the Lifescape Project has partnered with AECOM and landowners Emilia and Roger Leese to set up a 'Natural Capital Laboratory'. This project involves rewilding 100 acres of land in the Highlands of Scotland with an aim to restore native forest and peatlands, inspire people to connect with the environment, and reintroduce locally extinct species.
Alongside restoration of the site, the Lifescape Project is working with AECOM to run a living laboratory to:
- Test innovative new approaches for capturing data on social and environmental change such as drones, artificial intelligence (AI) and remote sensing technologies.
- Develop a 'capitals accounting framework' that records, quantifies and values the environmental and social changes on the site.
- Create engaging ways of communicating the findings and the benefits of rewilding such as virtual reality and digital platforms.
You can see our vision for the Natural Capital Laboratory below.
NCL Vision
Our vision for the natural capital laboratory
You can also find more of our reports from the Laboratory here (filter by project), check out the site on its Instagram page, and dig into the detail on the bespoke digital natural capital accounts here.
Lifescape's work on this project is led by Adam Eagle, the Lifescape Project's Chief Executive Officer. If you want to learn more about this exciting project you can get in touch with Adam.